Vet's Aid 2020 Tickets On Sale Now!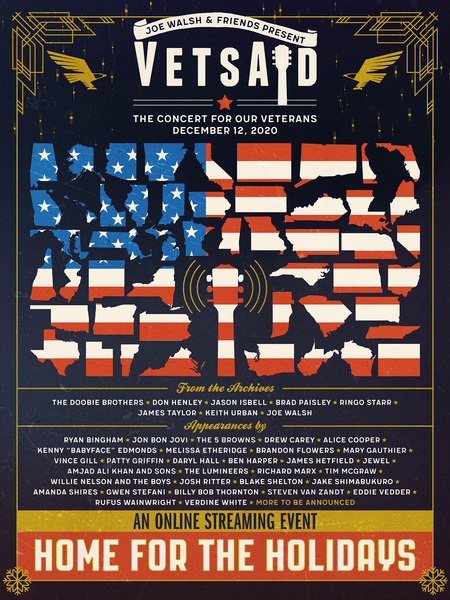 $20 TICKETS & MERCH BUNDLES ARE NOW ON SALE @
https://veeps.events/VetsAid
! Grab your loved ones and gather round for the livestream of the season with all proceeds going directly to veterans services. VetsAid 2020: Home for the Holidays... beaming right from Joe's house to yours (and he's bringing friends over!) on December 12th at 6pm EST!